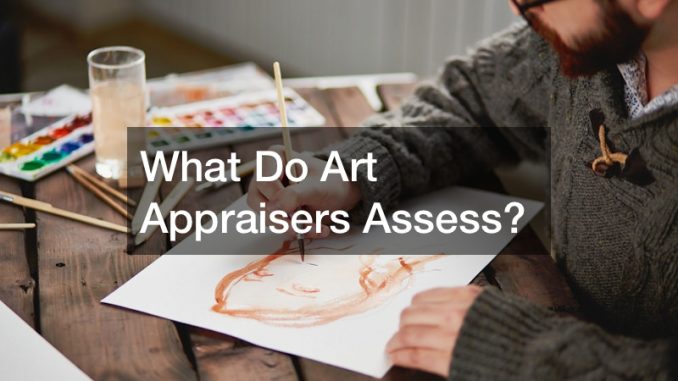 On the NJ Spotlight News Channel, they discuss "What To Access When You're Accessing Appraising Art?" Montclair Art Museum in New Jersey hosts an appraisal day for consumers to meet with art experts from a local auction house to learn about the value of paintings, sculptures, and collectibles. This is one of their fundraising events.
An art appraiser says that for paintings or illustrations, they first look at the image of the painting and scour the painting for the artist's signature. If it is a well-known artist, they look for style, brush strokes, and certain colors that reveal the history of the piece. They look at the back of the painting to see if the piece is dated or if the artist left any notes or distinguishing marks.
Auction houses look for well-known artists and pieces with a traceable history.
One expert said they ask the owners where they found or acquired the piece of art. When it is a collectible item, they often look for a logo or company brand on the piece. They advise consumers when buying to watch out for deals that seem too good to be true and only buy art they really like. These are some ways art is appraised by art appraisers.
.