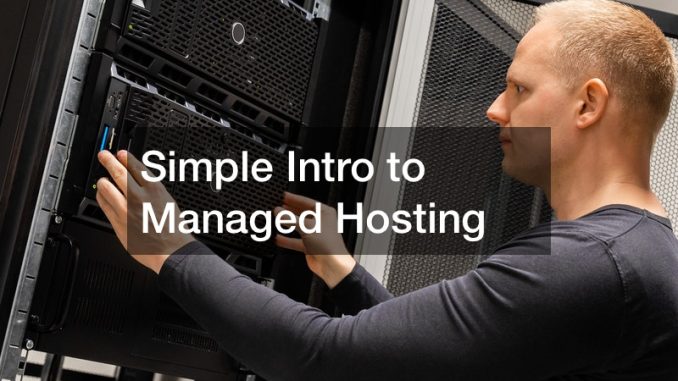 If you're a business with a web presence and you're looking into web hosting, you've probably come across the terms "dedicated web hosting" and " managed hosting." We've previously discussed dedicated web hosting, so in this post, we're discussing managed web hosting.
What Is Managed Web Hosting?
Managed web hosting is when a hosting service provider leases you a dedicated server but manages the server themselves.
The provider controls your server, conducts software and hardware maintenance, provides security, monitors activity, and takes care of backup services.
Though both managed web hosting and dedicated web hosting involves a dedicated server, with dedicated web hosting you manage the server yourself. This is not the case for managed web hosting, where the hosting provider takes care of server management with proactive support and notification of required updates.
Managed hosting is one of the best investments a small business can make while having an elegant, reputable online presence. It offers you the chance to run a website optimized for performance and pre-configured for easy maintenance.
Managed hosting gives you access to state-of-the-art technology even if you're not ready to invest in your own IT team or don't have the time or knowledge to get your hands dirty in the world of coding.
.